"Partridge" in a "Pear" Tree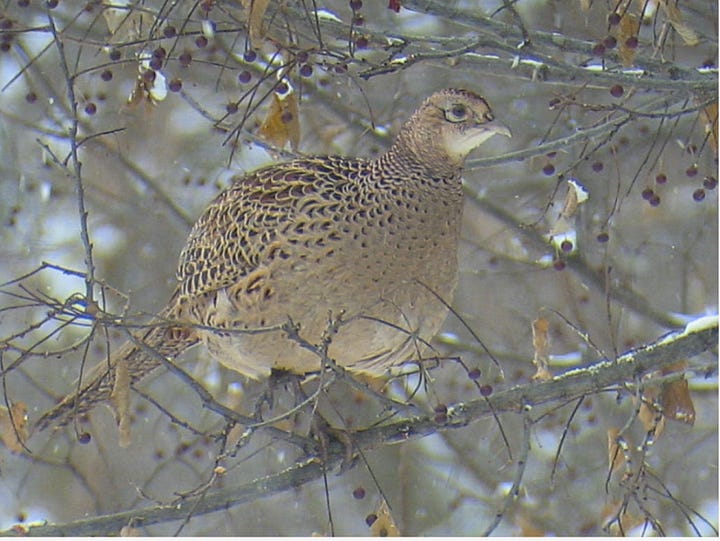 Well sorta….in this case, the deep snow sent a female pheasant up into our hackberry trees to eat the berries. The hackberry is a valuable native tree for wildlife in addition to being a nice specimen for the backyard. They are shade tolerant, strong trees that can withstand storms well and grow pretty fast once established.
These images are the last I have of pheasants visiting our backyard. Our micro region has become more forested and the open farm fields that pheasants liked are now filled with residential development. This has given rise to a whole new level of fowl. Showing up about 20 years ago, the wild turkey is now thriving - in our community and throughout the Twin Cities metro area. The turkeys are adapting quickly here to the quirks of human living - at times knocking off the Canada Goose as the new large bird pest. Their intelligence enables them to figure out the opportunities and be alert to the obstacles of living alongside humans. There is lots more to write about turkeys but for now I will leave you with photos of a turkey eating berries in the exact same hackberry tree!